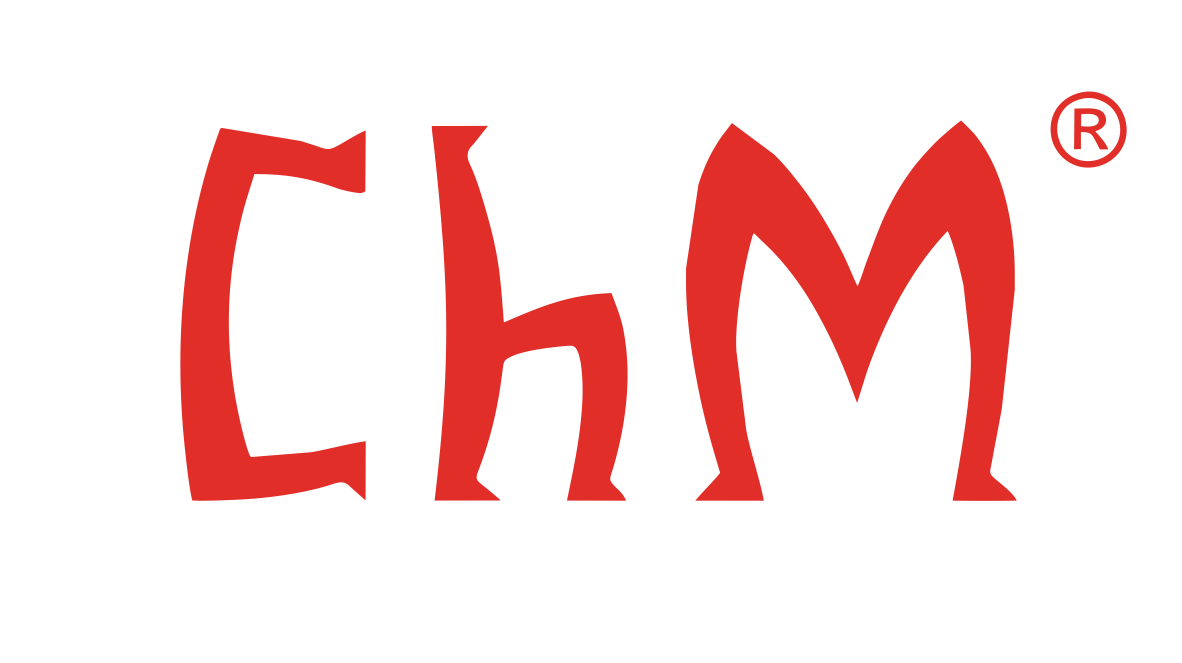 ---
System for radial head replacement consists of:
implants,
instrument set,
instructions for use and surgical technique.
INDICATIONS: Indications for the radial head replacement in the case of comminuted fracture (Type III according to Mason Classification) are the following coexisting injuries:
dislocation of the elbow joint together with radial head fracture;
injury of the medial collateral ligament;
injury of the lateral collateral ligament;
Monteggia type injury with the olecranon fracture and the radial head fracture;
fracture of the major part of the coronoid process (Types II and III);
coexisting injury of the distal radioulnar joint (Essex-Lopresti type) or injury of the interosseus membrane;
As a combination of the above – complex injury and instability.
The presented prostheses are made of cobalt alloy and UHMWPE polyethylene in accordance with ISO 5832 and ISO 5834 standards. High quality of the prostheses is confirmed by Quality Management System and by meeting the requirements of 93/42/EEC Directive. Implants and the instrumentarium have been developed in cooperation with Professor S. Pomianowski, Head of the Department of Orthopaedy and Traumatology Post Graduate Medical Center in Otwock.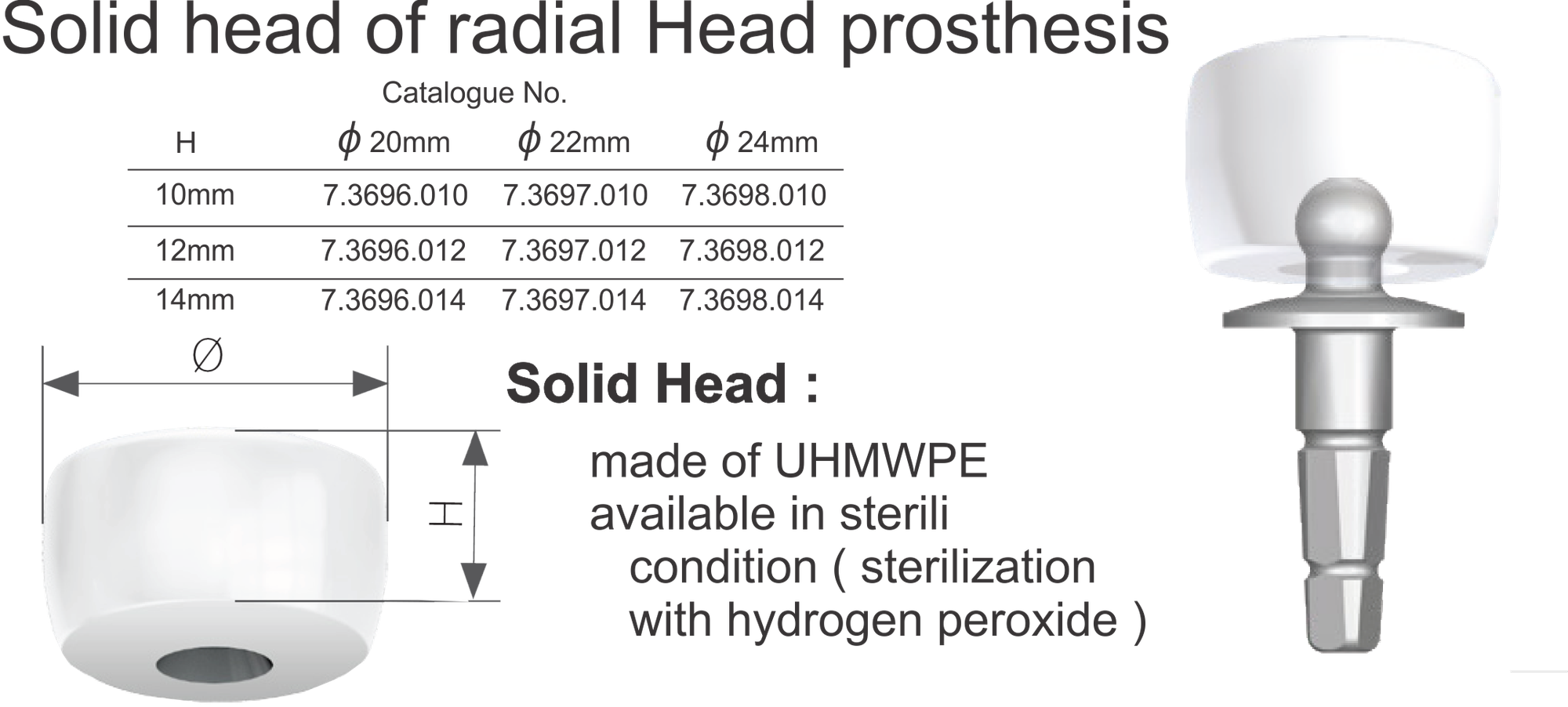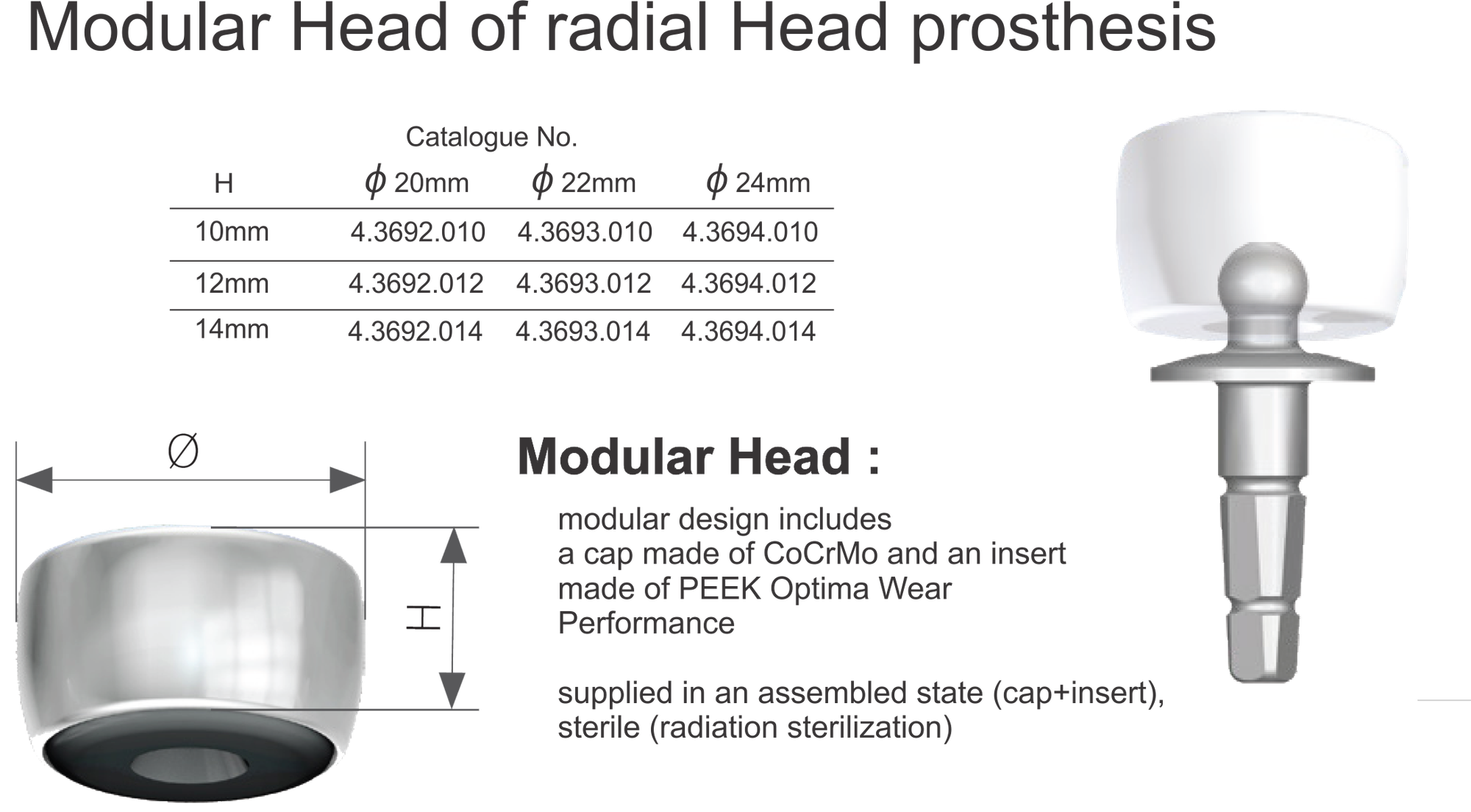 ---
EZO-02 ELECTRONIC DUAL TOURNIQUET CONTROL UNIT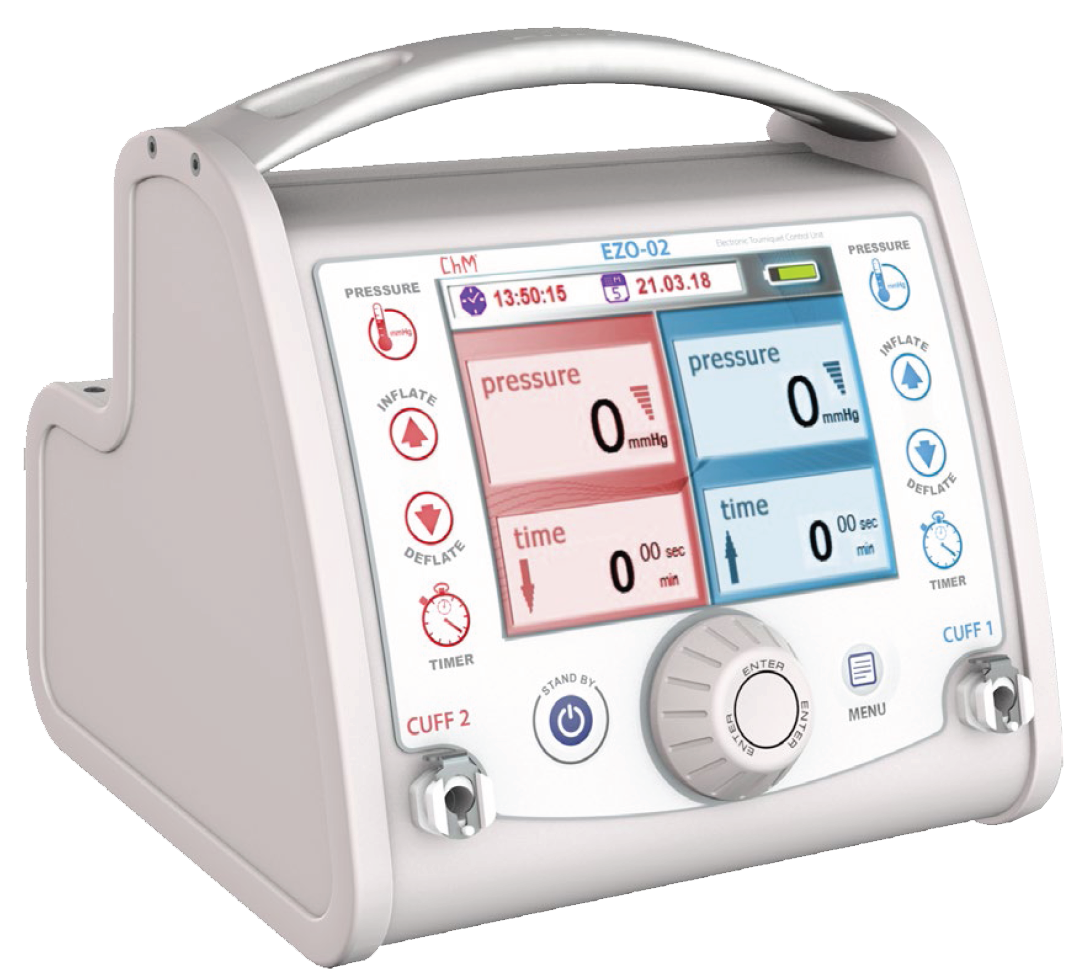 Description
Properties and equipment:
• - additional battery power supply (in case of emergency)
• - LCD display
• - integrated compressor
• - convenient connective port for a quick connection between the unit and the tourniquet
• - menu available in 3 languages: Polish, English, Russian
• - automatic timer allowing for counting up and down the operating time (time of compression)
• - control panel equipped with "soft" buttons and a convenient knob allowing for selection of settings
• - tightness test of an electronic system -tourniquet
• - system controlling the functioning of the EZO-01 device, equipped with alarms notifying about existing problems

EZO-02 CONTROL UNIT ACTIVATION Use AC power cord (supplied with the device) to connect the EZO-02 to 230V/50Hz network with a protective grounding.
Turn the switch located on the back panel of the device ON.
Press the STAND BY button located on the control panel.
The internal auto-test will be activated.
Afterwards, the main window will bedisplayed.
USE OF THE DEVICE WHEN BATTERY POWERED In the case of: power failure, when the control unit is not plugged in or the switch on the back panel is OFF, the EZO-02 automatically switches into battery power mode.
The battery power icon ,will be displayed as well as information on the battery charge level (tab. 1).
Operating time of the EZO-02 on battery power is dependent on many factors.
When the battery charge level goes below 30%, initiate battery charging by connecting the control unit to AC 230V power network (the display shows the mains power icon
MOBILE STAND FOR TOURNIQUET CONTROL UNIT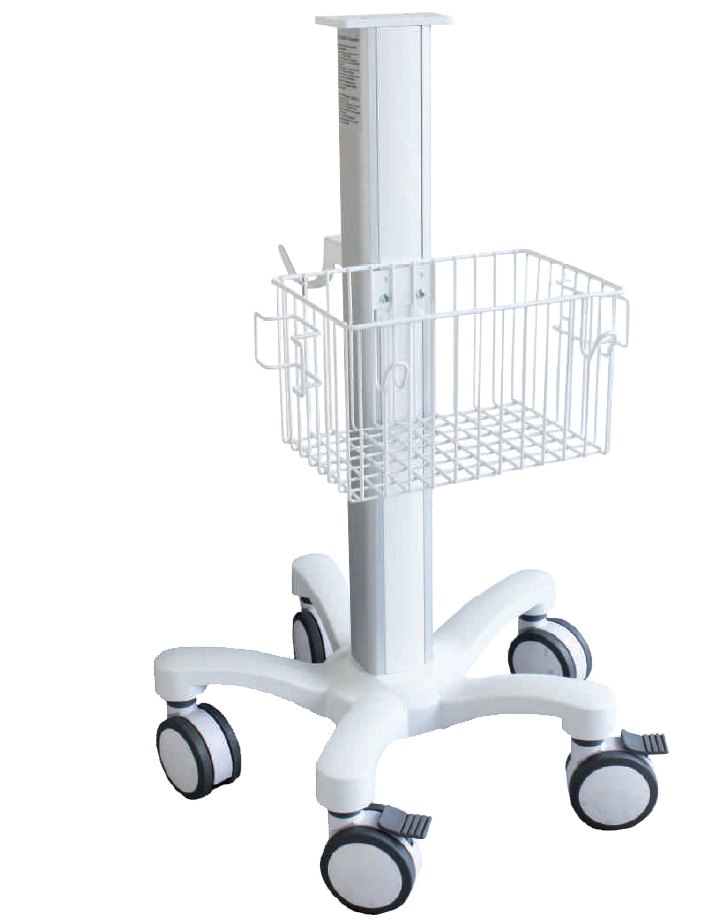 Works with every ChM tourniquet control unit.
Easy to move in an operating room.

Equipment :
- Column of 90 cm high
- Wheel set on the stable, five arm base.
- Two rubber wheels provided with locks.
- Baskets for accessories.
- Double hook for hanging cables.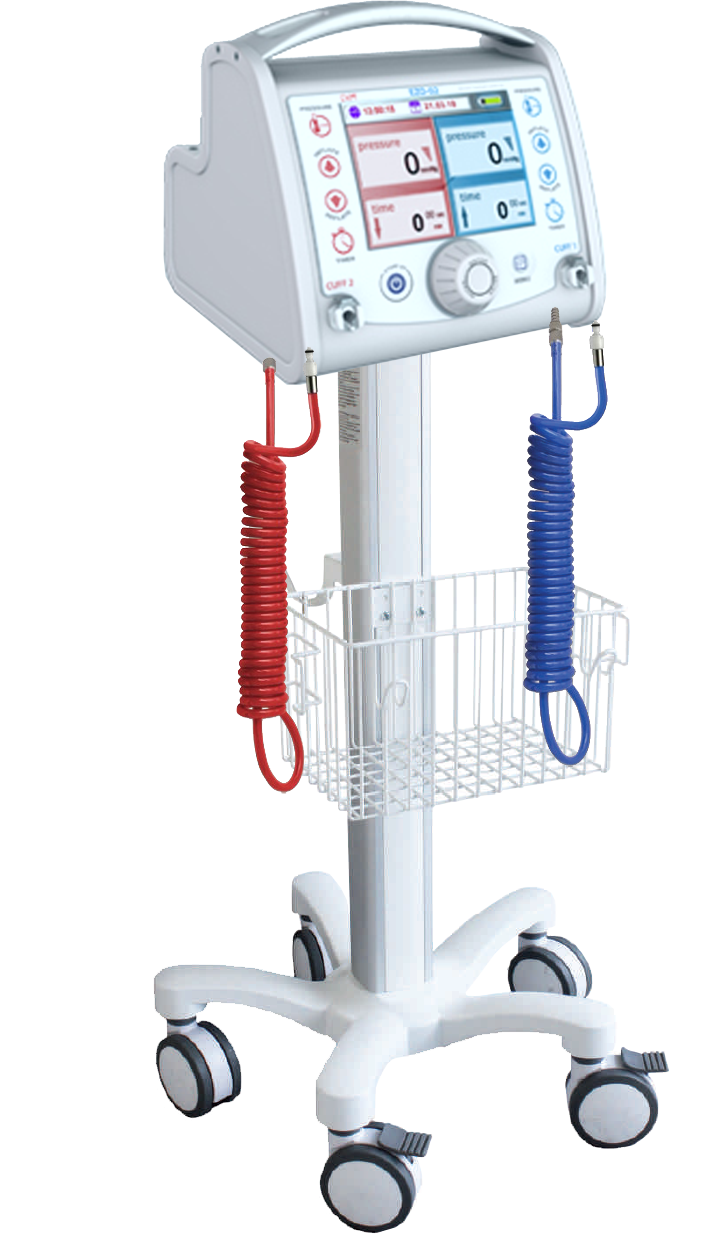 ---
Tourniquet Cuff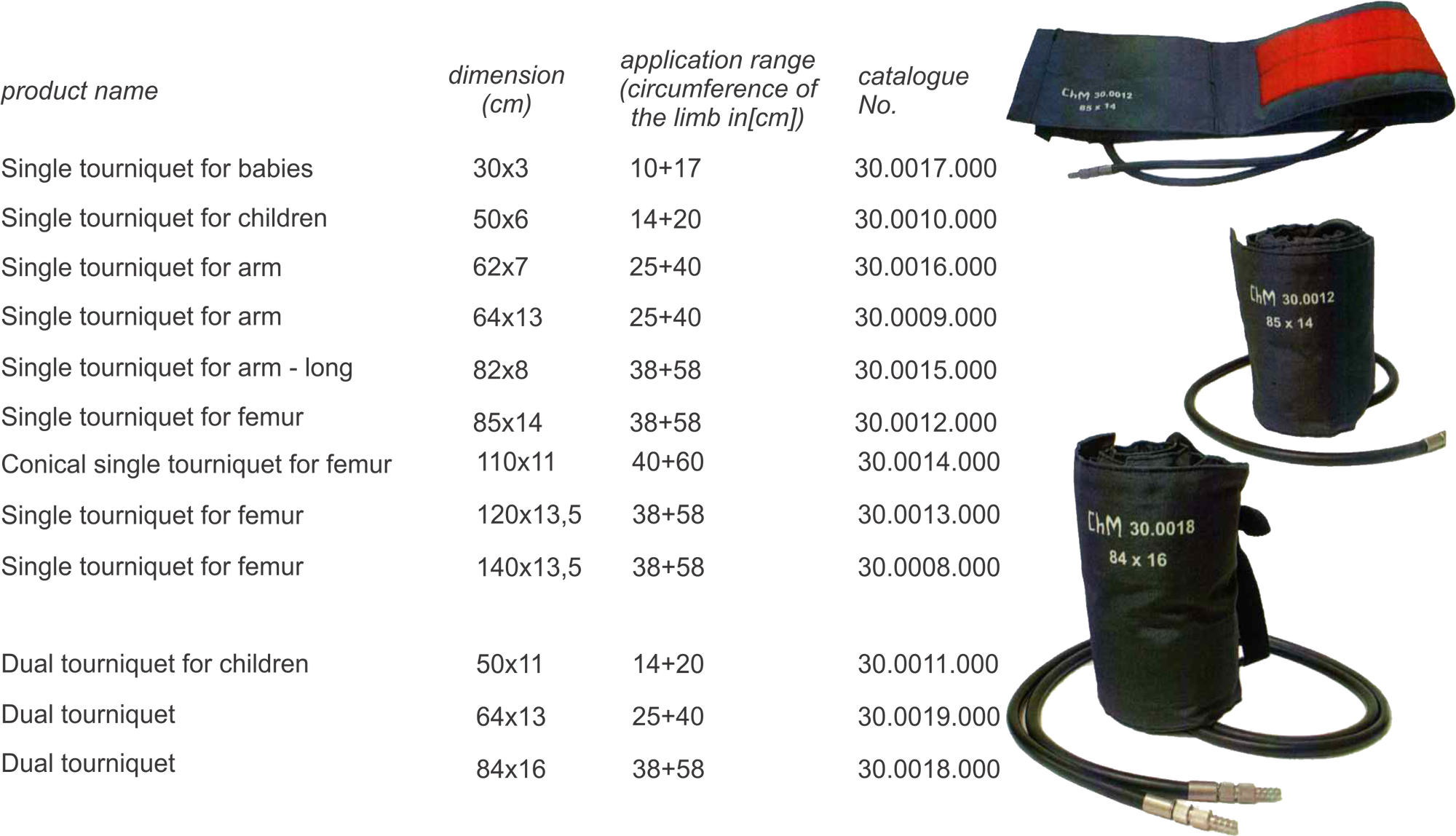 ---
Pneumatic Tourniquet Manual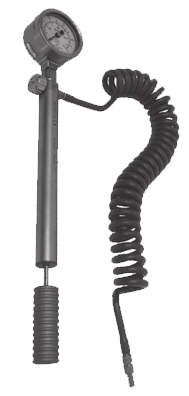 ---
TOURNIQUET (ESMARCH BANDAGE)